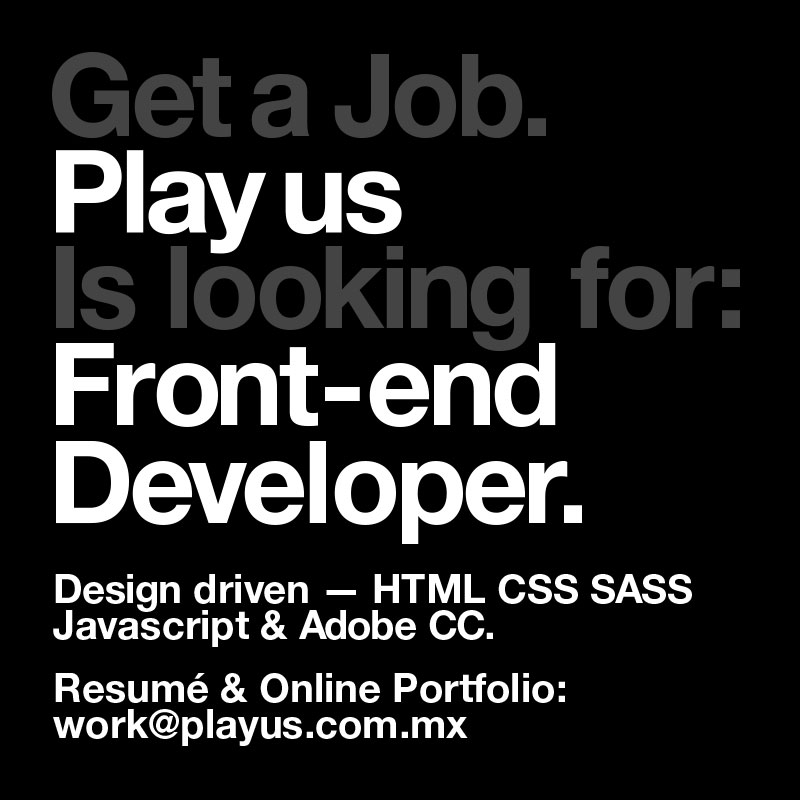 Our newest projects:
Web -> www.indierocks.mx 
Branding + web -> www.morenoretis.com
Are you up for the challenge? 
Looking for Front-end Developer in Puerto Vallarta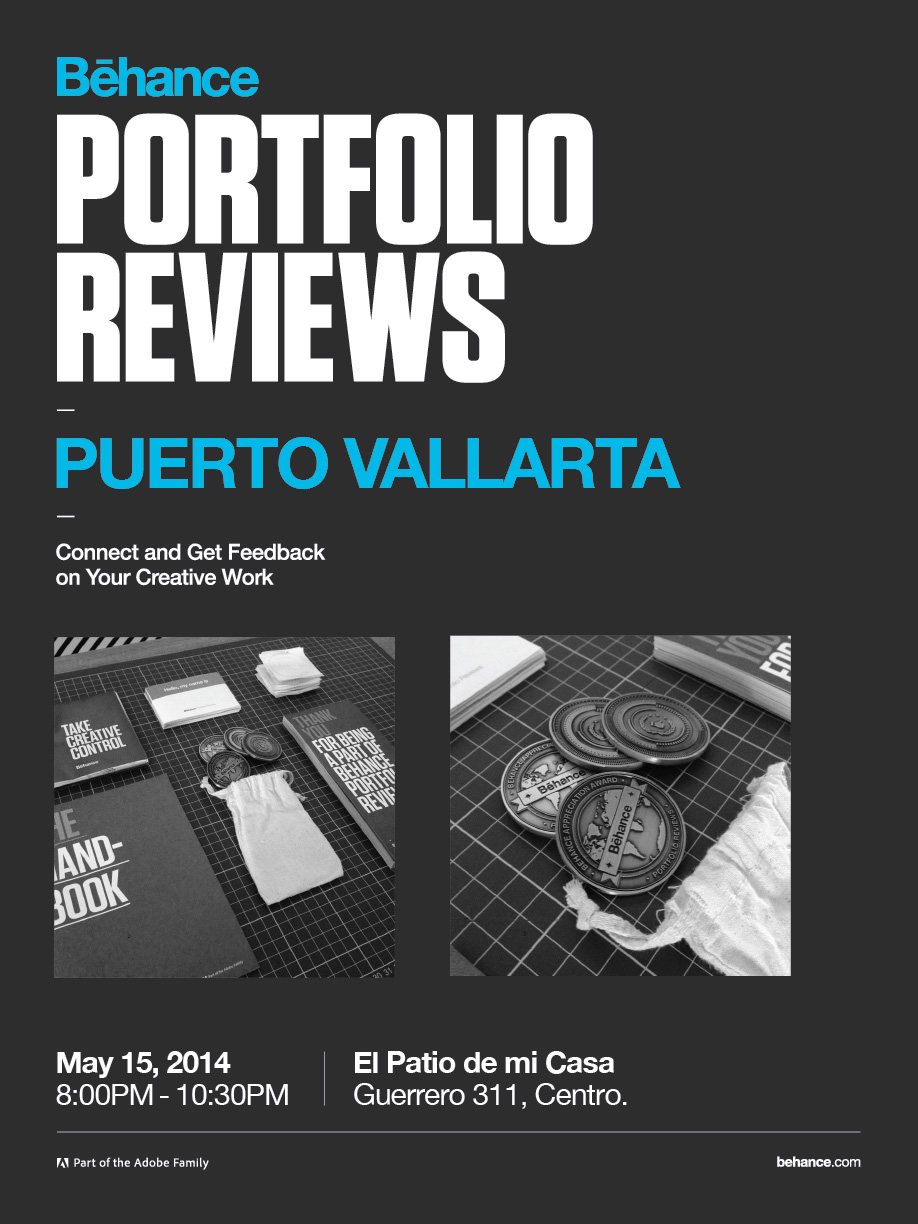 Twice a year, Behance presents portfolio review week. These events are meant to bring creatives all over the world a place to get together and Play Us Web Design Studio is proud to host, by the fourth time in a row, it's Puerto Vallarta edition.
Attend the next Behance Portfolio Review that will take place this May 15th at El Patio de Mi Casa, show your work and listen to the guest speakers' opinion. 
This is an excellent opportunity to socialize with Puerto Vallarta's creative community and network with them. Know what others are doing in web design, branding, art, motions graphics, etc. and listen to what they have to say about your projects. 
Behance Portfolio Review on May 15th