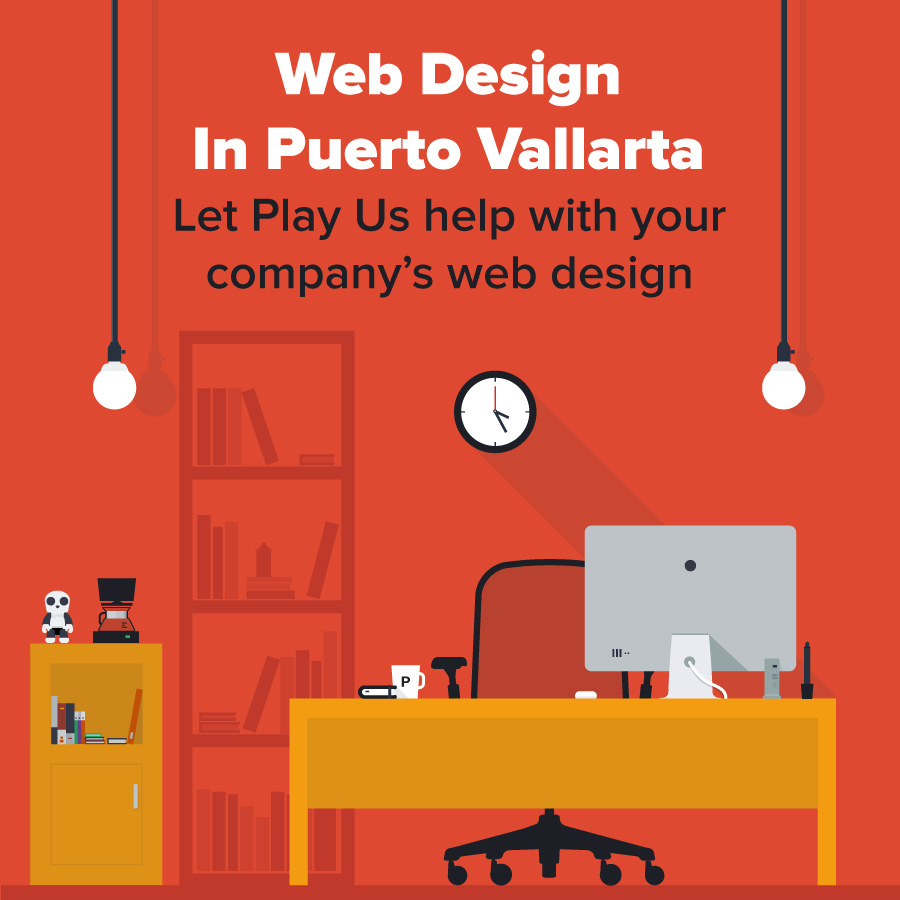 When you are doing web design business in Puerto Vallarta, Mexico and probably in the rest of the world, the process of selling a new webpage can sometimes take months so studios are always on the look out for new job opportunities. The marketing team of a company must develop new strategies to have presence in the channels in which its target market may be looking up for info and todays most important one is the Internet. in the Internet you can generate leads for your business through your website, social media, email marketing, forums and landing pages to name a few. 
We decided to use Play Us' creativity and wit in developing a landing page, which is basically a site thats autonomous to our official site and has promoting the business-client relationship as a goal, generating trust in the company and leading to a contact. 
Roughly, there are 2 types of landing pages:
- Click Through: Used to capture the clients attention and motivate them to continue to our main site. 
- Lead Generator: Used when you want to collect info from your client. 
At the beginning of the creative process, based on our investigation and needs, we decided to develop a lead generating landing page, so we defined our target market and the info we wanted to obtain from them. We designed an attractive website with precise info so the visitor can know what we're talking about in a second.  Call To Action's are very visible and we ask for very little info to avoid tiring our potential client, this web was obviously developed using responsive design so it adapts to the device it's viewed in. 
Choosing the domain was another important part of the project, this was done taking into account our market niche and it helped us go up 20 positions on Google Search in only 3 days since launching it. 
Visit www.webdesignpuertovallarta.com, play with the animations, share and send your comments through the contact form.
Web Design Puerto Vallarta Landing Page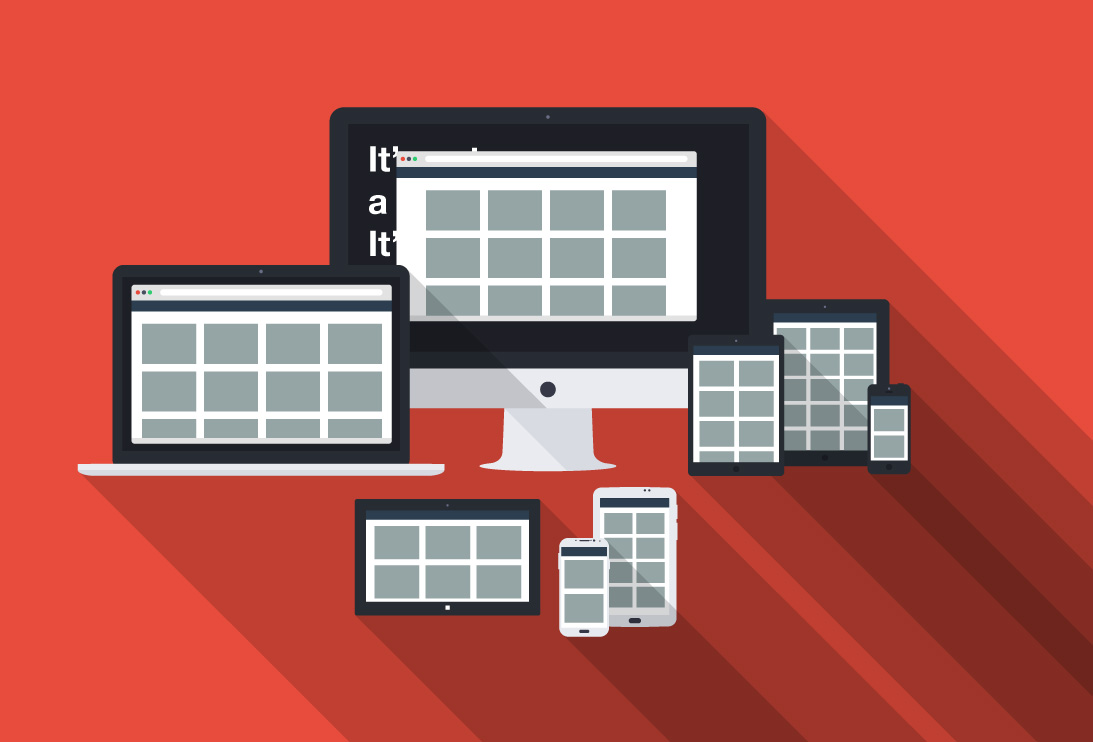 For many years, web design teams developed products for laptops and desktop computers, on those times web developing for mobile was left in the background (if even noticed at all). Nobody would blame these designers and programmers for not worrying much about it, cell phones, in Mexico and the world, before 2007 were not prepared to surf the web and bandwidth provided by cell phone companies was very limited, in general it was a frustrating experience.
But things have evolved so drastically in the last few years that ignoring the mobile market is a bad idea, the web has evolved beyond computers and there is no turning back. These emerging platforms for accessing the web imply different challenges for the designer, the way of working had to change due to the fact that the old school web design process did not take into account the actual ways in which people surf the net, we have to forget about inflexible sites because their fixed dimensions made them look incomplete, information looked odd or different and reading was sometimes impossible for visitors, affecting our clients and their info in many ways.
We must always remember that our canvas is not a static object but a browser's windows, with all of its inconsistencies and imperfections.
Nowadays that 86% of north-americans use a mobile device to access the Internet and share content* and a group of the world's population prefers to purchase a smartphone over a computer due to the price difference, small screens equipped with browsers that function horizontally and vertically are dominating how people access information in the web, and to top it off video-game consoles and smart TVs are adding more options to navigate the web, what alternative do we have to being forced to design specific experiences for each browser and device?
- A layout based on a grid
- Flexible multimedia content (images, video…)
- Media queries, a CSS3 module
With these ingredients we can design delivering information in a precise and legible manner for all of our client's visitors, no matter what kind of device they're using, it also takes away the task of maintaining various databases and content to keep our site and mobile site separate, since we can make information be deployed correctly no matter the device's size and type.
Regarding web design Mexico: each day more and more companies comprehend that mobile is the future entry point for the web. Call us if your company wants to take its web presence to the next level.
*Source:
http://goo.gl/w9JkV3
Why you need Responsive Web Design