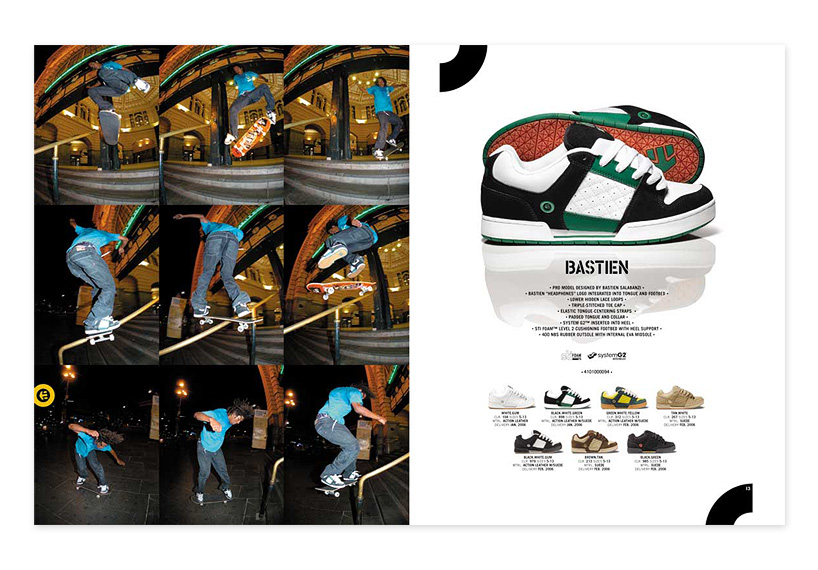 Etnies is one of the original action sports companies to be founded by a professional skateboarder.
With a reputation of having skateboarding legends on their team, the advertising campaign coincides with the qualities of the featured team rider and the qualities of what sets Etnies footwear apart from the rest.
The graphic design work we did for "The Arrow" campaign was a grassroots approach to bring elements of the urban terrain to the advertising. Photos of actual street signs were used to develop clean advertising in magazines, having the action photos speak for themselves.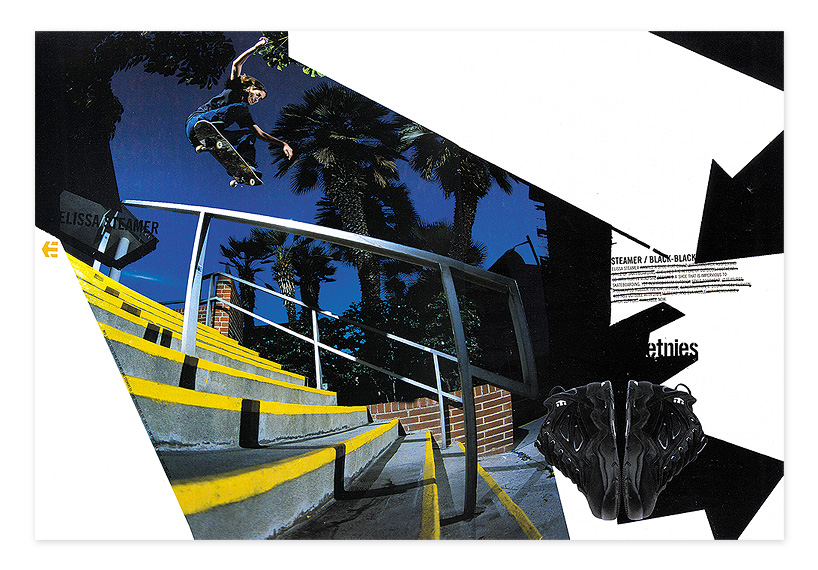 Elissa Steamer.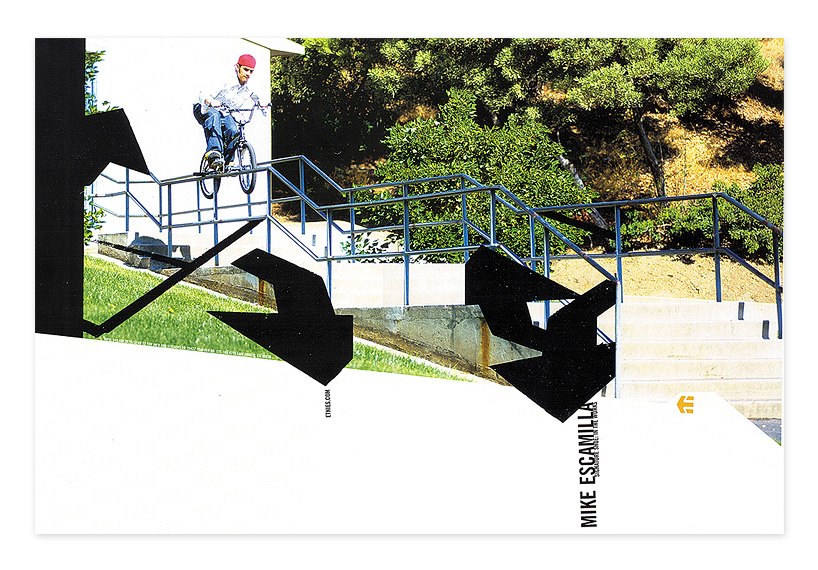 Mike Escamilla.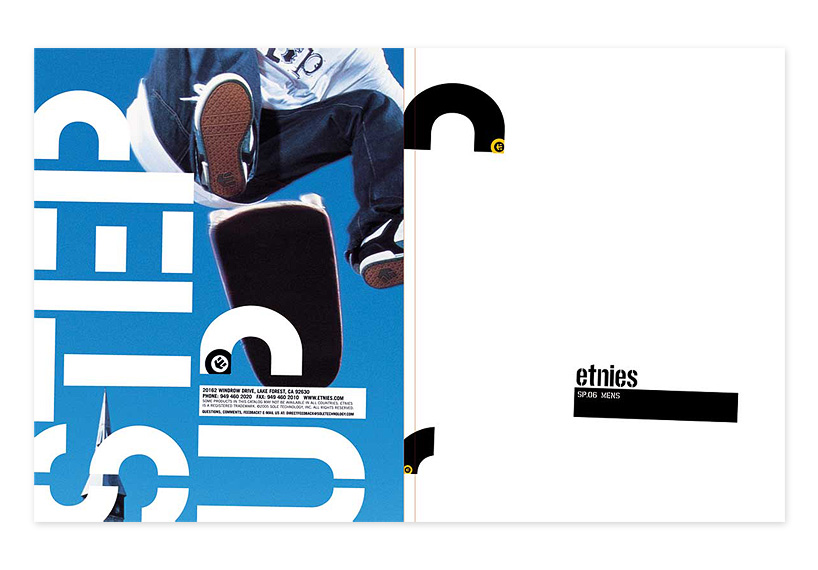 Step Up.