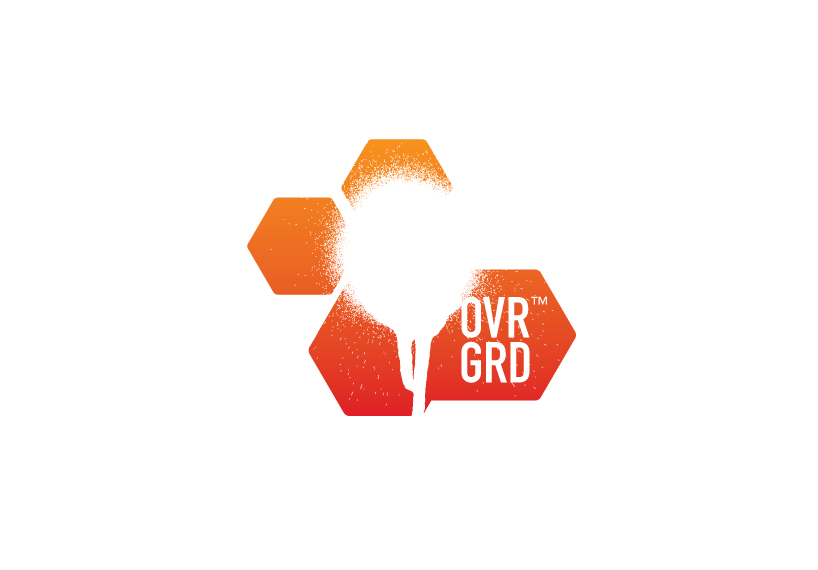 Branding for a TV show from Puerto Vallarta, Mexico that required a youthful, urban and international spirit. The solution was to create a stain that simulates a stencil to give it a mark of power, activity and controlled rebellion of today's youth market.
Being a cutting edge television program, Overground needed a solid branding where the figures and forms could be easily animated.
The typography used in this visual identity was chosen for its linear traits that give it clarity and strength accompanied with excellent legibility for broadcast and print, while the stencil stain that simulates a dot/ grammar period made with spray paint, and the geometric shapes on the background give it a sense of power and activity.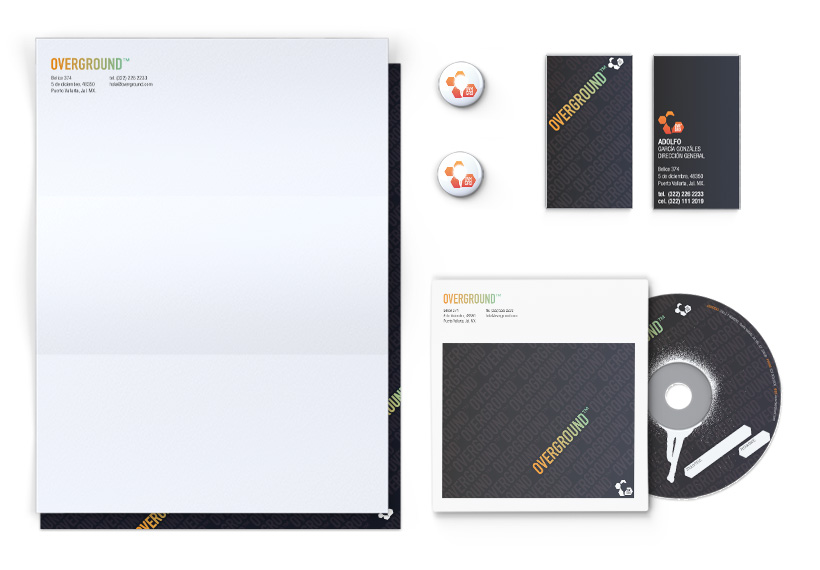 Branding.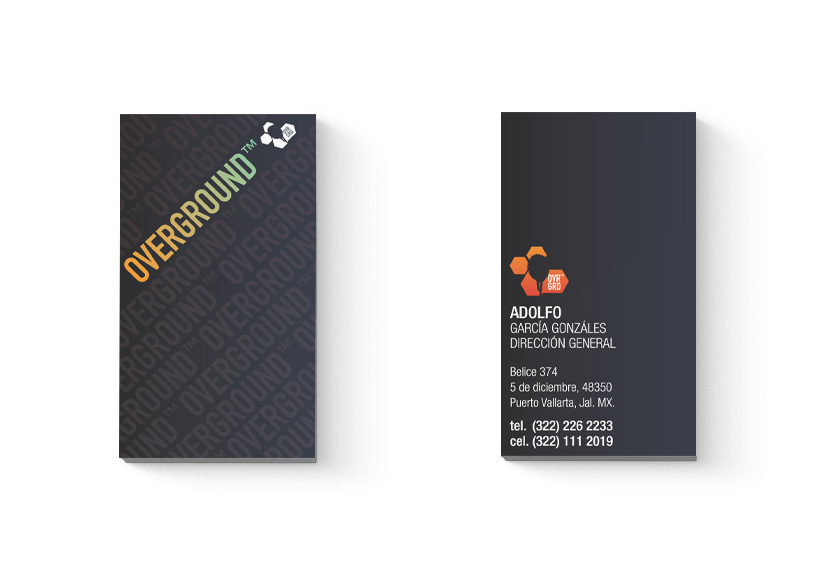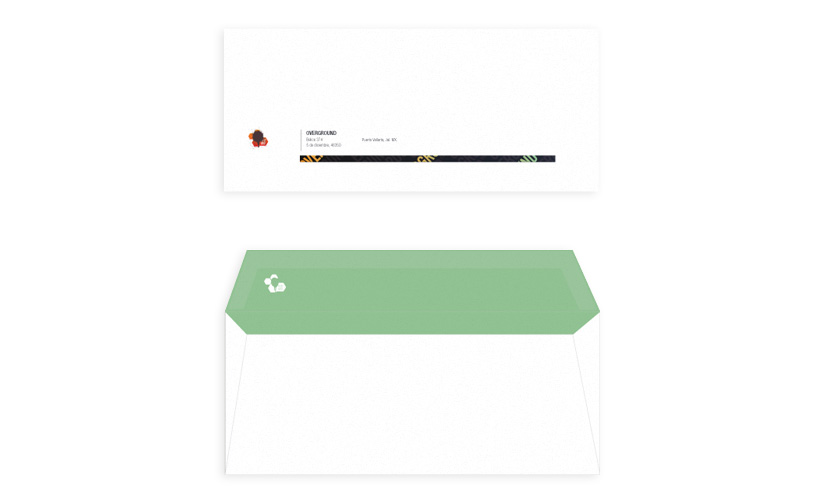 Stationery.